Explanation of home electrical switches and outlets - shapes, features, uses
By Kyle McKeown Mansfield

If you're involved in a DIY remodeling project or are about to tackle a new addition to your home, this simple guide will explain the basic styles of electrical devices you are likely to encounter. The plethora of descriptions used for identifying switches, outlets and dimmers can easily cause confusion and lead to expensive mistakes, so we've created this guide which includes photos, alternate names and common jargon. We even have tips with answers to common questions so that your wiring project will go as smoothly as possible.
Shapes - Decora, Duplex, Toggle, etc.
Electrical devices with similar functions come in many shapes. Here are the basic ones: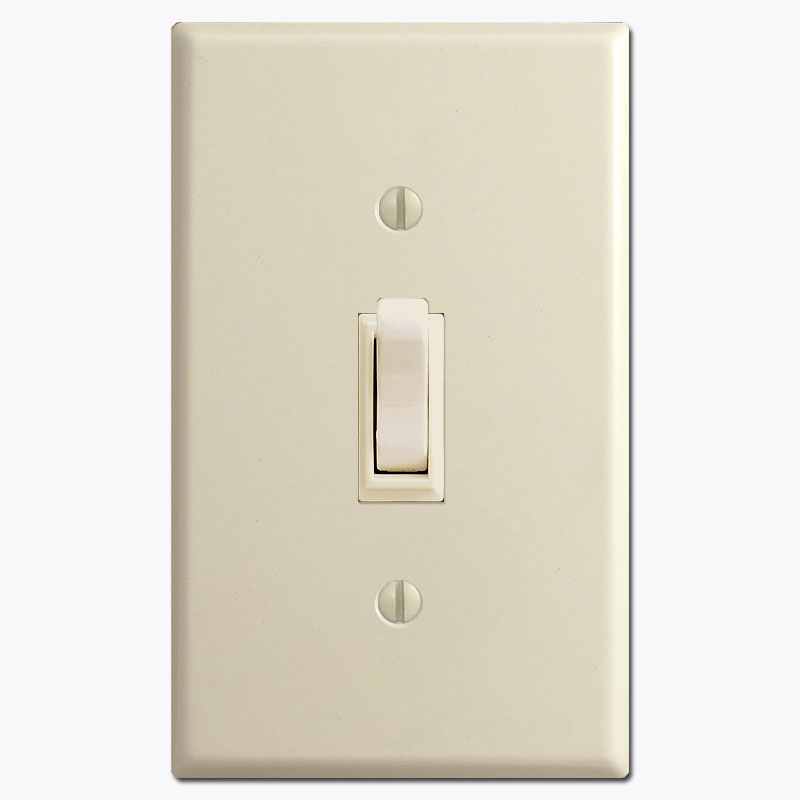 Toggle Devices - Let's start with the standard switch for turning lights on and off that we've seen for years - the toggle switch. This is the small squared-off switch that protrudes about 5/8" from the wall through a 1/2" x 3/4" switchplate opening. It is sometimes called a flip switch. Some newer versions of this basic switch have built-in dimmers for adjusting the intensity of lights.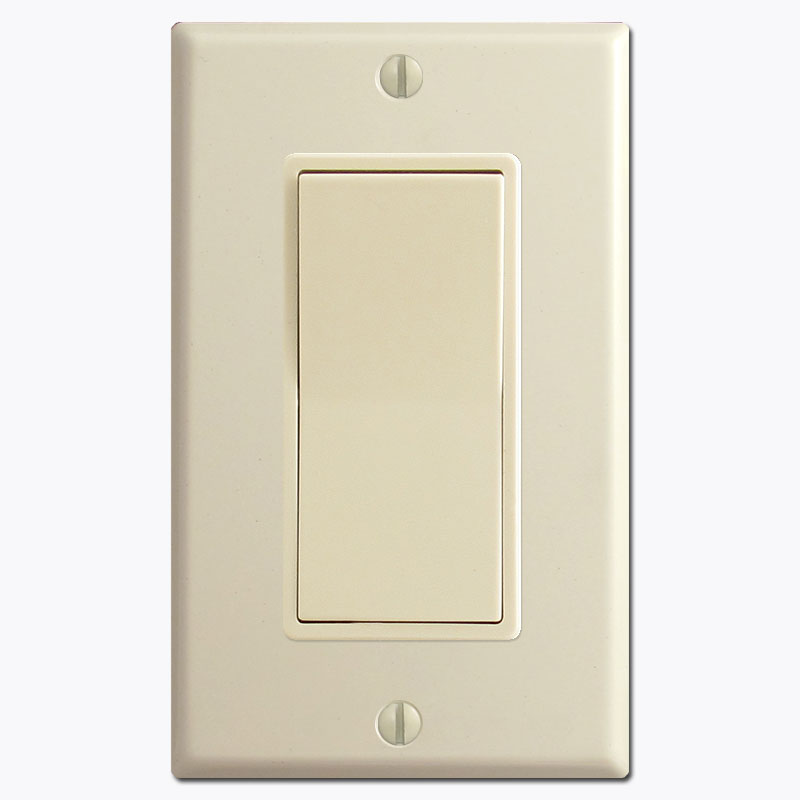 Decora Devices - The Decora switch is the newer type of light switch shaped in a large rectangle that is roughly 1.25" wide by 2.5" tall. These have many alternate names including decorator, designer, rocker, paddle, block, flat or wide switches although it is most commonly referred to as a Decora switch. The term "Decora" is actually a name trademarked by Leviton, a major manufacturer of electrical devices, hence the variety of terms other manufacturers must use when referring to these popular types of devices.
Duplex Devices - The term "duplex" has a slightly different meaning depending upon whether you are referring to the device or the plate into which it fits. A duplex device is any device that has two separate switches or receptacles on it. It can be in a shape that fits either a standard duplex plate opening or a Decora opening. Note: These can be dual outlets, dual sideways toggle switches, or combo devices with a switch/outlet, switch/pilot light, etc.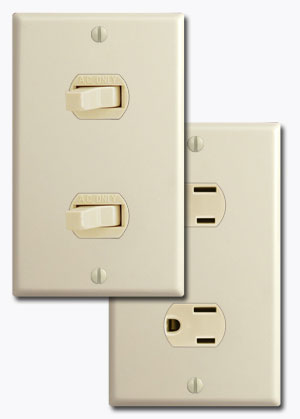 Despard Devices - A less common, generally older device with a rounded shape that is slightly flattened top and bottom is the smaller Despard device. Available as a switch or an outlet, it is also known as an interchangeable or stacked switch and fits an opening that is only 1" across at its widest point. It is sometimes confused with the larger duplex device. A major difference of the Despard device is that up to three separate devices fit a single gang on a switchplate. These devices must be mounted into a strap on the back of the plate. Therefore, a separate interchangeable switch or outlet must be purchased for every individual opening on a Despard switch plate.
Electrical Outlets
The device into which you plug your appliances is called an outlet. Although device manufacturers usually refer to them as receptacles, and consumers sometimes refer to them as plugs or sockets, they are most commonly called outlets. Most households still have the rounded standard duplex outlets, but duplex Decora devices are gaining in popularity.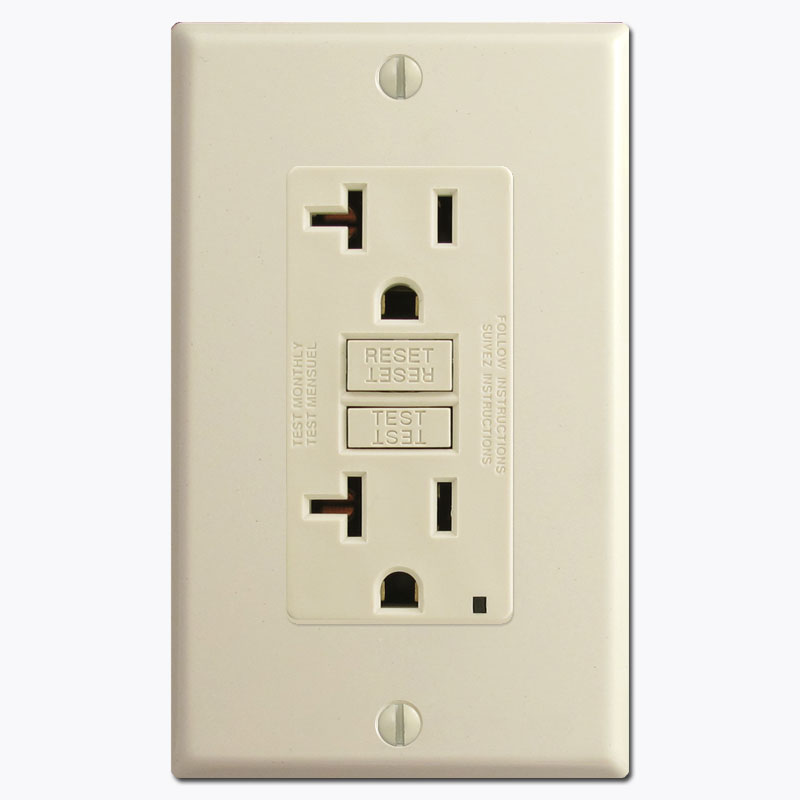 GFCI Outlets - GFCI (ground fault circuit interrupt) receptacles, or sometimes just GFI, are usually in the shape of a Decora outlet with the reset button in the middle. These outlets have a safety feature that will break the circuit if it becomes overloaded. Safety codes typically require these in locations near water.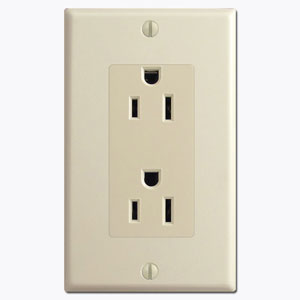 Block Outlets - Similar in shape to the GFI outlet, these decorator receptacles have two sockets in a rectangular shape that fit into any rectangular Decora style wall plate (plates with modern large square openings that are a little over 2.5" high and 1.25" wide.)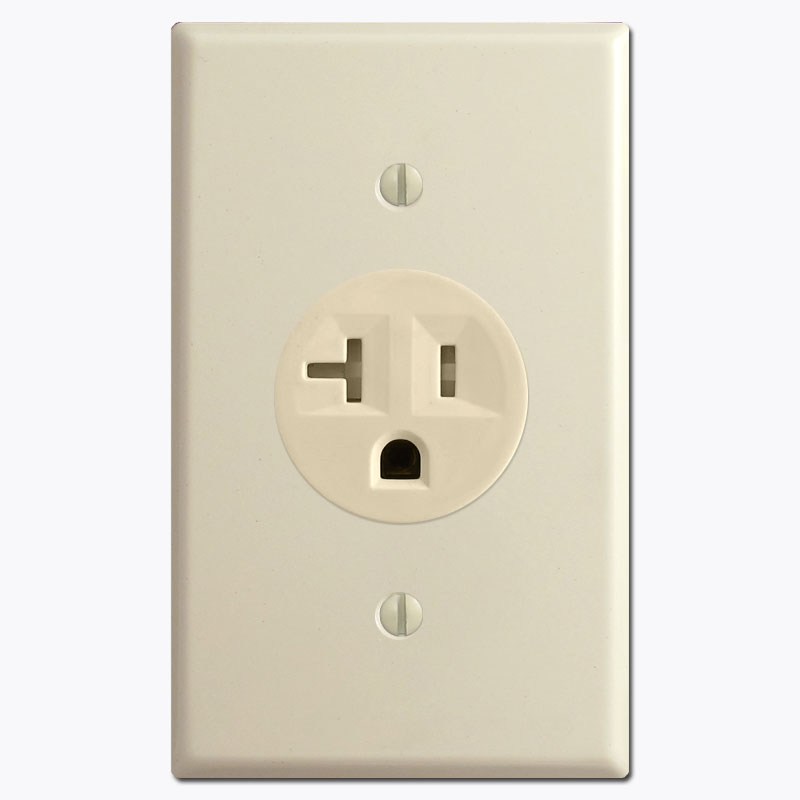 Single Outlets - Available as either a single round outlet that is 1.4" across or as a single Decora device that fits a standard Decora plate opening.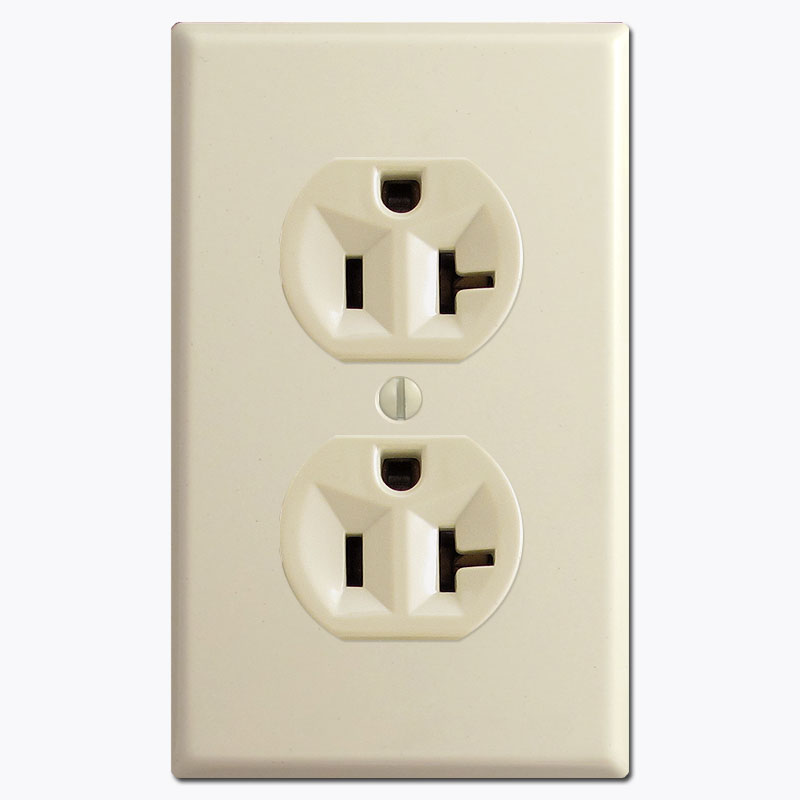 Duplex Outlets - Consist of two receptacles on a single device. Can be in a standard duplex shape or a Decora duplex shape.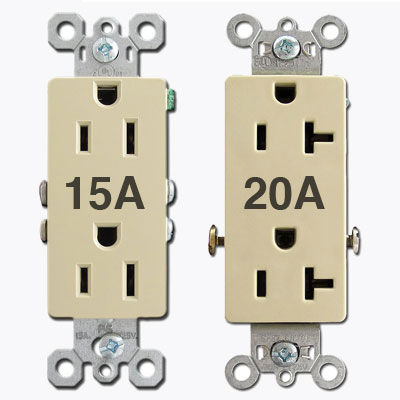 Amps - Receptacles are usually available in either 15A or 20A versions. 15A is usually fine for most homes, however 20A versions are appropriate where more current will be needed.
Dimmer Switches
Several different light dimming device styles are available as well that fit into various switch plate openings to allow you to control your lighting no matter which type of cover plate you have on the wall.
Toggle or Rotary Dimmers - Rotary light dimmer devices have a single stem that fits through a toggle plate opening or any small round plate opening. These devices have a large round knob that can turn. Features vary per brand but may include a push on-off feature. Toggle dimmers fit standard toggle switchplate openings and yet are still available with tiny preset dimmer lever options.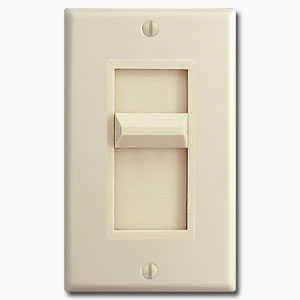 Decora Dimmers - Decora shaped dimmers have many feature options as well as subtle styling options. Slide dimmer, slide dimmer with on-off switch, and rocker dimmer with preset button are some of the more basic versions.
Single Pole, 3-Way and 4-Way Devices
Single pole devices provide control from one location. If you want to control a light from separate locations, you will need to select 3-way or 4-way switches. Three way switches provide control of a light from two locations. Four way switches provide control of a light from three or more locations. Three way dimmers when used with 3 way or 4 way switches allow a light to be dimmed from one location, then turned on and off from other locations. However, they can only be dimmed from the one location.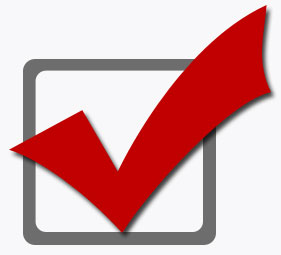 Tip: You will need to buy a device for every position in your switchplate, so a 4-gang plate will need 4 devices. ("Gang" is industry jargon for the unit of measure for switchplate width.)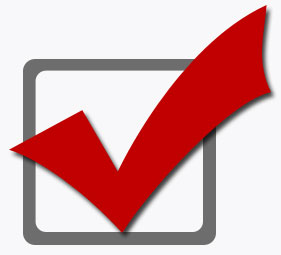 Tip: Device sizes are standardized so the outside dimensions of the light switchplate into which you plan to mount them are irrelevant. Standard sized wall plates, as well as oversized or jumbo switch plates, all use the same size devices.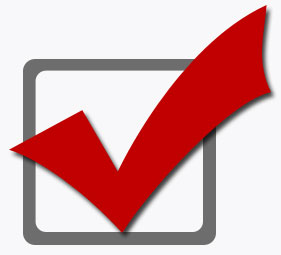 Tip: GFCI devices may be required if the outlet is within 6 feet of a water source. This is an important safety feature. Check your local building codes for specific requirements in your area.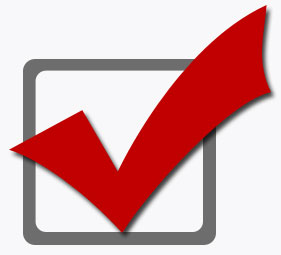 Tip: Metal switches and outlets to coordinate with popular metal switchplates is a common request. However, electrical devices are not manufactured in metal finishes. This would be a major safety hazard as metal devices would conduct electricity. Instead, we recommend you select plastic devices in the color that best matches the switchplates you intend to use. Many attractive electrical device options are currently available in a both a range of colors and textures.


Article copyright Kyle Switch Plates 2007. If you enjoyed this article, please do not copy it but instead link to it. Thank you, Kyle
Up Next: Learn about condensing multiple switches into a single-gang plate - Triple Switch Plate Solution Guide