---
On a flat surface, position the strap over the switch with the curved edge facing up.
---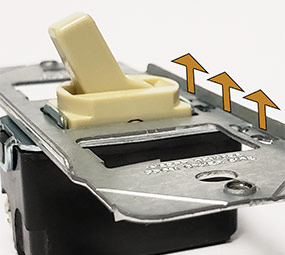 Important: the curved edge faces UP, not down.
---
Next, use a screwdriver to bend the strap into the device as shown.
---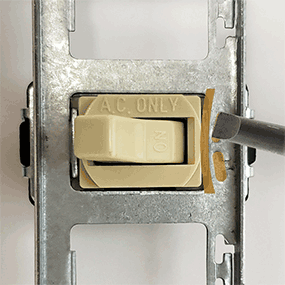 This will secure the device into the strap.
---
Wire the switch into the wall box and use the strap screws to secure into the box.
---