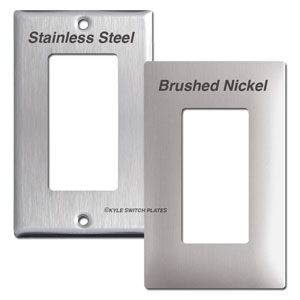 Stainless steel switch plates best match nickel fixtures and hardware.
Stainless steel has a smooth brushed finish and comes in over 300 sizes including oversized, deep, short, and narrow so you'll be able to cover all your switches in any electrical box with ease.
Shop stainless steel light switch covers.