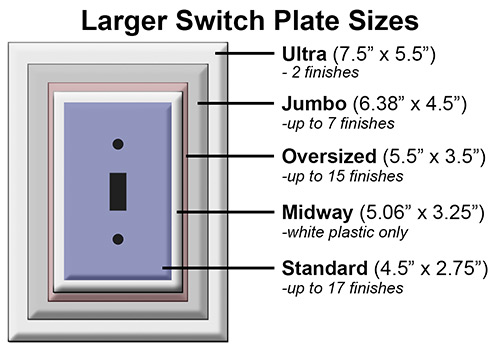 Device openings on switch plates do not change with the plate size.
Electrical devices are standard sizes so the wall plate openings remain standard, too.
Only the overall switchplate dimensions will change (see image).
Just match up the device type with the plate opening (duplex with duplex, toggle with toggle, etc.) and your items will fit together no matter what size plate you have selected (oversized, narrow, short, deep, etc.)
Buy oversized light switch plates and outlet covers in 50+ sizes.